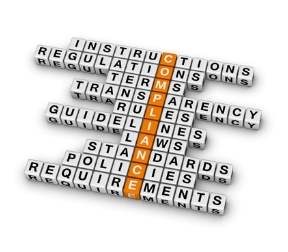 REGISTER NOW
Tuesday, February 9, 2021 [via WEBEX]
Main Program 12:00 PM – 3:00 PM
Morning "Bonus" Program 7:30 AM – 9:00 AM (included with registration for Main Program)
Thank you to our Event Sponsor: M.E. Dey Import-Export

In this economic and political climate, it's important to stay on top of trade compliance challenges and best practices. We have designed this half-day program to keep you current, whether you are an established importer or exporter or are just beginning to consider becoming involved in global trade. Anyone who wishes to learn more about trade compliance will benefit from this webinar presented by experienced practitioners, service providers and educators.
MORNING "BONUS" PROGRAM (included with registration for the Main Program)
7:30 AM – 9:00 AM "Practical Implications of the Latest Developments in China and U.S. Export Controls"
Speakers and Discussants:

Johnny Xie, Managing Director, FTI Consulting (China)
Jay P. Nash, Principal, Nash Global Trade Services

Moderator: Ann Marie Wick, Managing Director, FTI Consulting (Milwaukee)
MAIN PROGRAM
12:00 PM – 12:15 PM Opening and Sponsor Remarks
12:15 PM – 12:45 PM Keynote Address: James E. Bartlett III, Partner and Director, Full Circle Compliance
12:45 PM – 3:00 PM Concurrent Tracks – Attendees choose either the Export Track OR the Import Track in each of the two Sessions
SESSION 1: 12:50 PM – 1:50 PM
EXPORT TRACK: U.S. Export Controls and Compliance
Mark Stiffler, Senior Import/Export Project Lead, Sub Zero Group, Inc. "Export Compliance Factors: Scope, Eligibility, Screening, End Use and Diversion"
Susan Dragotta, Global Business Instructor, Waukesha County Technical College, "Export Compliance Program: Key Components and Best Practices"
IMPORT TRACK: U.S. Import Compliance
Robert Boehm, Trade Compliance Analyst, International Customs Services, Inc. "Compliance Priorities & Workarounds for New Times – Surging AD/CVDs, New FTA's, New Ways of Working"
Jen Lam, Global Trade Compliance Consultant, "Putting Import Priorities and Workarounds into Internal Practice"
SESSION 2: 1:55 PM – 2:55 PM
EXPORT TRACK: U.S. Export Enforcement
How to Submit the Best Voluntary Self-Disclosures
Donald Pearce, Principal, Sentinel LLC
James E. Bartlett III, Partner and Director, Full Circle Compliance
IMPORT TRACK: C-TPAT Program
Cheryl Becker, Director – International Trade Compliance, Plexus Corp., "2020 C-TPAT Program Updates and How to Respond"
Gale Pence, CEO, Global Precision Industries, "How We Participate in CTPAT: Tips and Lessons Learned"
For Speaker Bios click here
---
COST:
MITA Members – FREE
Non-Members – $45.00
Note: Registration is required for all attendees. As a member, please insure your membership is up to date and please use the e-mail associated with your MITA membership when registering for this event.
REGISTER NOW
Event Sponsor: M.E. Dey Import-Export
MITA's Annual Platinum Sponsors: M.E. Dey Import-Export, Trek Bicycle and ABS Global.