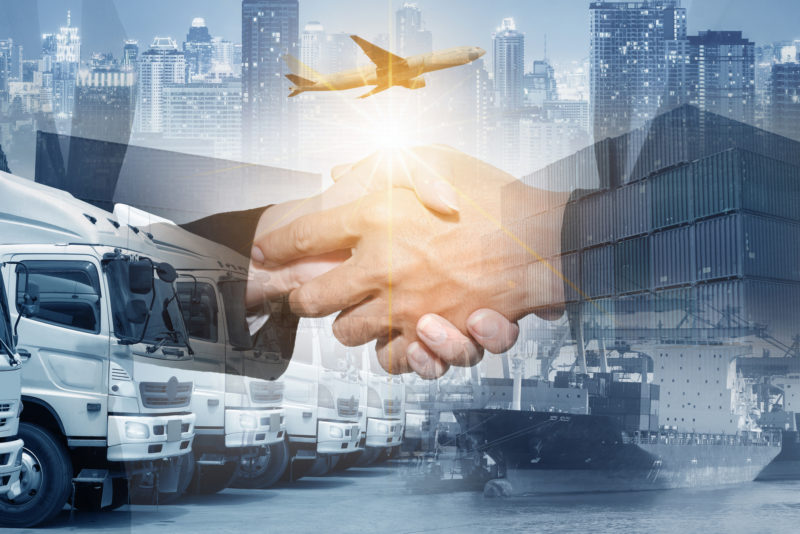 This FREE MITA webinar will be followed by the Annual MITA Members Meeting at the end of the session.
A recent article by Harvard Business Review stated, "Careful attention to the drivers of globalization's future can help companies navigate through and even profit from globalization's turbulence."
Turbulence can force companies to innovate and look for new opportunities. Your new opportunities may be exporting for the first time or might focus on expanding your existing global sales.
Join MITA on December 8th to learn how companies can leverage state and federal export support, financial resources and international connections to increase global sales and expand into new international markets.
Presenters will show you how to access funding resources, including export grants, customized market research and introductions to international buyers. All companies, large and small can benefit. Making the right connections, creating the strategy and accessing resources will help your company succeed in turbulent times.
---
SPEAKERS: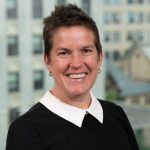 Missy Hughes, Secretary and CEO of WEDC
Before being appointed the Secretary and CEO of WEDC, Hughes was General Counsel and Chief Mission Officer at Organic Valley. Before joining Organic Valley, she was an associate attorney at the firm of Holland & Hart practicing in the areas of natural resources, construction litigation, and corporate business transactions.
She served on the boards of the Environmental Working Group and the Organic Trade Association, where she was a three-term Board President. U.S. Secretary of Agriculture appointed Hughes to the USDA Advisory Committee on Agriculture and Biotechnology in the 21st Century.
Hughes received her B.A. in Political Science from Georgetown University and J.D. from the University of Wyoming.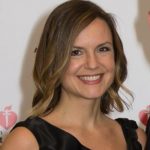 Koreen Grube, Director for the U.S. Department of Commerce's Commercial Service, Milwaukee
Koreen Grube is the Director for the U.S. Department of Commerce's Commercial Service, based in Milwaukee, WI. For over seventeen years, Koreen has been advising Wisconsin businesses on the processes of international commerce, including the logistical process of exporting; underlying financial and tariff structures; foreign market research; and U.S. export controls laws and foreign import regulations.
Prior to becoming the Director of the Milwaukee office, Koreen specialized in the education and healthcare sectors for Wisconsin and was the Medical Device Industry Focus Group Leader for the Commercial Services' Global Healthcare Team. In 2016, Koreen was one of the first Trade Specialists to achieve The Healthcare Specialist designation. In 2013, Koreen was detailed to the U.S. Consulate in Shanghai, China, where she served as a Commercial Officer working to promote U.S. exports to China.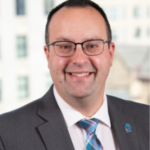 Aaron Zitzelsberger, International Grants Manager, WEDC Global Trade & Investment Division

Aaron Zitzelsberger is International Grants Manager with the Wisconsin Economic Development Corporation (WEDC). In this role, he is responsible for leading program management and implementation of WEDC's international grant programs at both the state and federal levels, as well as providing assistance to companies to facilitate export sales.
Aaron has nearly 15 years of nonprofit resource development and corporate and foundation relations experience. Before joining WEDC, he managed multiple divisions at United Way of Dane County where he was responsible for building a donor base of thousands, contributing annual charitable support of over $6 million.
A Wisconsin native, Aaron holds a BA in political science and a certificate in American Indian Studies from the University of Wisconsin-Madison as well as a JD from Mitchell Hamline School of Law in St. Paul, Minnesota.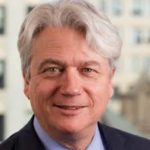 Mark Rhoda-Reis, Director of the Export and Business Development Division, Department of Agriculture, Trade and Consumer Protection (DATCP)
Mark leads a team of highly respected International Economic Development Consultants and Agricultural Development Specialists at the Wisconsin DATCP. The International Agribusiness Center (IABC) and the Economic and Innovation Center (E&IC) make up the Export and Business Development Bureau.
He brings to the role more than thirty years of international experience in sales, marketing, business development, economic development and foreign direct investment. Mark's industry experience includes manufacturing, consumer products, medical devices, agricultural and food products, in a broad range of companies from small businesses to multinationals, and as an entrepreneur in his own international business development consultancy.
Moving to the public sector in 2012, first with the Wisconsin Economic Development Corporation (WEDC) and now with DATCP, he continues to help Wisconsin companies grow their business in the state, the nation and around the world.
---
AGENDA:
1:00 PM – 1:10 PM Welcome and Opening Remarks
1:10 PM – 1:20 PM Special Address by Missy Hughes, Secretary and CEO of WEDC
1:20 PM – 1:30 PM Brief Overview of US Commercial Services by Koreen Grube
1:30 PM – 1:55 PM Speaker Presentations
1:55 PM – 2:15 PM Q & A Session
2:15 PM – 2:30 PM Annual MITA Members Meeting and Closing Remarks
Cost: FREE for MITA Members and Non-Members (registration is required for all participants).
Note: As a member, please insure your membership is up to date and please use the e-mail associated with your MITA membership when registering for this event. See you November 10th.
MITA's events are Co-sponsored by M.E. Dey Import-Export and Trek Bicycle.
The Key-program Sponsor for the December 8th event is the Wisconsin Economic Development Corporation (WEDC).
---
Not a MITA member? Join here and get access to this event for free.
JOIN TODAY