REGISTER NOW
The Key-program Sponsor for the September 14 event is International SOS.
The pandemic shut down international travel for the better part of 2020 and well into 2021. As the world gets back to "normal" and comfortable with traveling internationally again, some things will look different, and we will need to adjust.
This program features a leader of one of the world's largest trade show organizers, as well as a physician with an international travel organization that works with corporate employees who travel internationally. These industry experts will highlight changes you can expect to see and better prepare international travelers in the months ahead.
Please join MITA on September 14 to help organize and plan for your next international adventure.
Speakers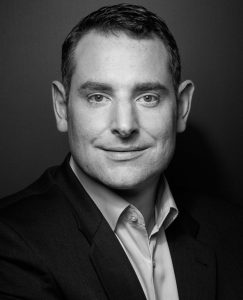 Dr. Bjorn Mathes, Executive Board Member, DECHEMA Exhibitions GmbH, Frankfurt Am Main, Germany
Dr. Björn Mathes acts as Member of the Executive Board of DECHEMA Exhibitions GmbH, the organizer of ACHEMA & ACHEMA Pulse (digital Event) – the World Forum of Chemical Engineering and Process Industry. He holds a PhD from the Department of Chemistry of the Philipps-Universität Marburg, Germany.
Mathes started his professional career within the research and project coordination of DECHEMA. Among others, he was responsible for the project management of national and international projects in the field of material research, process engineering and risk communication. In April 2017 he assumed responsibility for the group "Conferences and Committee Support" within DECHEMA e.V. and in 2019 was appointed to the Executive Board of DECHEMA Exhibitions GmbH.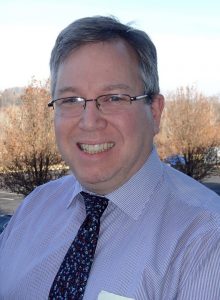 Dr. William Hauptman, Medical Director Assistance, Americas Region, International SOS
Dr. William Hauptman is responsible for providing medical assistance and coordination of medical care to patients traveling and living abroad. As well as provides general oversight and case management direction to medical team members in the assistance center.
Prior to joining International SOS, Dr. Hauptman was the Director of Clinical Services at Penn Diagnostic Center where he was responsible for providing patient care in internal medicine and gastroenterology, with an emphasis on health, wellness, and prevention. He also provided medical information and services to large corporations and professional services firms, to improve employee wellness and reduce medical costs.
Dr. Hauptman received his undergraduate degree from Princeton University where he majored in Russian language and literature and received his medical degree from the University of Pennsylvania. In 1991 and 1992, Dr. Hauptman served as a visiting Physician in a Moscow hospital.
AGENDA:
1:00 PM – 1:15 PM Welcome and Opening Remarks
1:15 PM – 2:00 PM Speaker Remarks
2:00 PM – 2:30 PM Q & A Session and Closing Remarks
Cost of Admission: FREE for MITA Members; $20 for Non-Members (registration is required for all participants).
Prospective Member Promotion: Apply your registration fee to a full year membership. For more information and how to apply for this promotion contact us at: Communications@mitatrade.org
Note: As a member, please insure your membership is up to date and please use the e-mail associated with your MITA membership when registering for this event.
REGISTER NOW
---
The Key-program Sponsor for the September 14 event is International SOS.
MITA's events are Co-sponsored by M.E. Dey Import-Export, Trek Bicycle and ABS Global.
About DECHEMA Exhibitions GmbH:
DECHEMA Ausstellungs GmbH organizes ACHEMA, the world forum for the process industries and its counterpart for the Asian market, AchemAsia. These two international fairs have made DECHEMA Ausstellungs-GmbH a trailblazer for innovations in the process industries and pacesetter of the world economy. ACHEMA, held every three years in Frankfurt am Main, hosts manufacturers and service providers from over 50 countries presenting their products for chemical, pharmaceutical and biotech research and manufacturing as well as energy and environmental services.