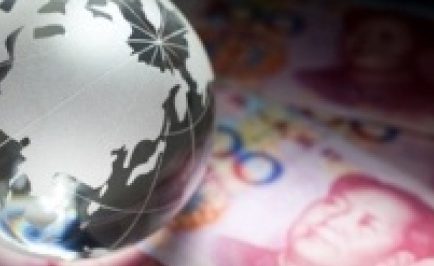 REGISTER NOW
Join MITA on November 10, 2020 to learn from seasoned experts from Trek Bicycle and Motis Brands on how they are diversifying their sourcing strategy and approaching the challenges of a complex global supply chain.
As global supply chains are challenged, many companies long reliant on China are looking for alternative sources of supply either as a supplement or complete replacement. Many companies find diversifying their supply chain much easier said than done because of talent, infrastructure, and technology. In the short run, costs may be higher, but the tradeoff could be a more predictable and resilient supply chain. Join us on November 10th to learn more from our featured speakers.
---
SPEAKERS: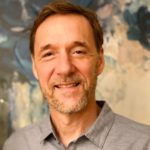 Steve Malchow, Vice President of Operations and Global Sourcing, Trek Bicycles.
With more than 30 years of engineering and senior management experience, Steve Malchow brings unique insight and expertise to the MITA panel. Following several years as an Engineering Director in capital equipment manufacturing, Steve began his career at Trek Bicycle Corporation in 2003 as Engineering Manager. Over the years, he has held various positions across the organization. In his current role as Vice President of Operations and Global Sourcing his responsibilities include oversight of global sourcing, European and U.S. manufacturing, quality, warranty, engineering, product life management, and program management. He also serves as the President of BCycle LLC, which is a nationwide bicycle sharing service provider.
In his varied and successful career at Trek, Steve has been responsible for development of Trek's global sourcing strategy. This includes sourcing within a very complex global supply chain, spanning the globe with supplier partnerships across the U.S., Asia, Southeast Asia, and Europe. In addition, Steve leads the sourcing efforts of aftermarket products sold under Trek's Bontrager brand.
Steve received his Bachelor of Science from Herzing Institute in Madison, Wisconsin.
Steve and his family currently reside in Watertown, Wisconsin and enjoy spending time at their cabin, in the outdoors and on their bikes!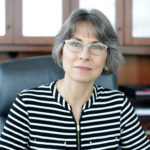 Desiree Pasbrig, Director Global Sourcing, Motis Brands.
For the past 10 years Desiree has been responsible for direct sourcing of products in China, Taiwan, Malaysia, and South Korea. Through frequent travel and networking, Desiree has built effective supply chains by working directly with suppliers. From factories, raw materials suppliers, 3rd party QC inspection teams, 3rd party CTPAT and social responsibility auditors, to photography studios, freight forwarders and customs brokers.
Desiree's broad experience and knowledge of the whole supply chain makes her uniquely qualified to address the complexities of global sourcing on our MITA panel. Her experience as a Licensed Customs Broker provides that additional of level of expertise to understand and react to the intricacies of US customs regulations and compliance.
---
AGENDA:
1:00 PM – 1:10 PM Welcome and Opening Remarks
1:10 PM – 2:00 PM Speaker Remarks
2:00 PM – 2:30 PM Q & A and Closing Remarks
Cost: FREE for MITA Members; $20 for Non-Members (registration is required for all participants).
Note: As a member, please insure your membership is up to date and please use the e-mail associated with your MITA membership when registering for this event. See you November 10th.
REGISTER
---
MITA's events are Co-sponsored by M.E. Dey Import-Export and Trek Bicycle.
The Key-program Sponsor for the November 10 event is Nash Global Trade Services (NGTS).

---
Not a MITA member? Join here and get access to this event for free.
JOIN TODAY