REGISTER NOW
The Key-program Sponsor for the June 8th event is Hydro-Thermal Corp.

Jumpstart (or refresh) your understanding of exporting fundamentals with this MITA webinar on June 8.
An expert slate of speakers representing industry, service providers, and the U.S. Commercial Service, will help those new to and experienced with exporting to navigate the key requirements of the Foreign Trade Regulations (FTR): from the responsibilities of parties, to export filings to liabilities for errors and how to mitigate them.
Join MITA on June 8 and be ready to ride the export "wave" coming your way this summer!
Henrietta Bogyay, International Sales Representative at Hydro-Thermal Corp. Henrietta is an international sales representative at Hydro-Thermal Corporation where she oversees accounts in Europe (from Germany to Russia) working with direct customers and channel partners. Before moving to the United States, she lived in different countries in Europe and worked for a German Malting Company in Hungary as the head of the Export-Import Department. Henrietta is fluent in Hungarian, German, Russian, and English. She holds her economist bachelor degree from Europe, received her Global Business Associate Degree from Waukesha County Technical College in December 2019 and earned her Certified Global Business Professional (CGBP) title in May 2019.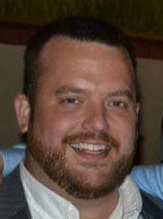 Brian Shea, Export Manager, TSA Security Coordinator and IATA Certified
With over 20 years of experience in Export Operations and Management, Brian guides new and experienced exporters, coordinating their compliance programs, shipments and decreasing their liability, while helping manage a team of export operations. When not riding his Harley in warm weather, Brian is out-voted at home by his wife and teenage twin daughters .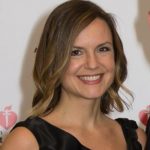 Koreen Grube, Director for the U.S. Department of Commerce's Commercial Service, Milwaukee
Koreen Grube is the Director for the U.S. Department of Commerce's Commercial Service, based in Milwaukee, WI. For over seventeen years, Koreen has been advising Wisconsin businesses on the processes of international commerce, including the logistical process of exporting; underlying financial and tariff structures; foreign market research; and U.S. export controls laws and foreign import regulations. Prior to becoming the Director of the Milwaukee office, Koreen specialized in the education and healthcare sectors for Wisconsin and was the Medical Device Industry Focus Group Leader for the Commercial Services' Global Healthcare Team. In 2016, Koreen was one of the first Trade Specialists to achieve The Healthcare Specialist designation. In 2013, Koreen was detailed to the U.S. Consulate in Shanghai, China, where she served as a Commercial Officer working to promote U.S. exports to China.
Who should attend:
CEO's/Presidents
Business Owners
VP and Directors of Sales
Chief Marketing Officers
---
AGENDA:
1:00 PM – 1:15 PM Welcome and Opening Remarks
1:15 PM – 2:00 PM Speaker Remarks
2:00 PM – 2:30 PM Q & A Session and Closing Remarks
Cost of Admission: FREE for MITA Members; $20 for Non-Members (registration is required for all participants).
Note: As a member, please insure your membership is up to date and please use the e-mail associated with your MITA membership when registering for this event.
REGISTER NOW
---
The Key-program Sponsor for the June 8th event is Hydro-Thermal Corp.

MITA's events are Co-sponsored by M.E. Dey Import-Export, Trek Bicycle and ABS Global.
---
Not a MITA member? Join here and get access to this event for free.
JOIN TODAY