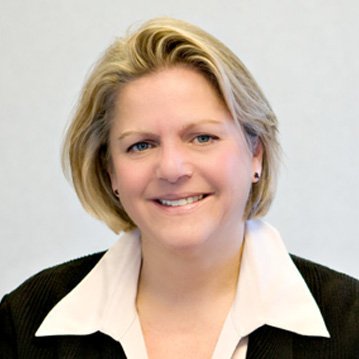 Georgia Roeming is the owner of The Geo Group Corporation, a full-service foreign language translation company. As a Women-Owned business, she manages 30 employees and by using a contractor network of some 700 native-speaker translators and interpreters encompassing more than 60 countries and 100 languages, the Geo Group supporting clients who are converting instructor-led and print training programs to interactive on-line applications. Recently MITA set down with The Geo Group leader, Georgia Roeming.
MITA: How are current events affecting their business and international trade?
GEO: Business didn't stop for us in the spring of 2020, but it did change markedly, along with the change in needs of our clients. Video subtitling in numerous different languages around the world has grown, as in-person conferences switched to Zoom call-type programs. Some programs had used simultaneous translation on-site, but now needed the support on a telephonic basis. There has been a flush of business coming into Q4, as businesses continue to need international language services to catch up with programs postponed earlier.
MITA: What have been your biggest challenges and how are you handling them?
GEO: Our business continues to grow rapidly and change rapidly. This year has been an encapsulation of that, with every business function within our client companies requiring changes due to demand shifts, but also the Work From Home phenomenon. Mergers and acquisitions have continued at a rapid pace globally, and everything from medical devices to manufacturing still need communications (digital and video), technical manuals, customer communications, etc., translated and interpreted using local knowledge for insight.
MITA: What value does MITA bring your business, both for your company and personally?
GEO: Number one, education. We gain so much knowledge from the variety of companies represented within MITA member companies, every time we interact with people. From manufacturing, to logistics, to banking, compliance, with companies both large and small. Secondly, networking. Not for sales, as such, but for contributing and absorbing knowledge from the variety of companies represented, all whom have great interest and dependence upon international business.
MITA: What motivated you to become a sponsor?
GEO: It's a natural fit for us, as we work almost exclusively in international business, and have our roots in Wisconsin.
MITA: What is one thing (something) you would like people to know about your company? Or what is something unique that people wouldn't normally know about your company?
GEO: I moved to the Madison area to attend high school here, mainly to have access to the active support of my ice dancing passion. Yes, ice dancing! Madison has a long history of expertise in this sport/art. I stayed here for college at UW, met my husband, and now we love to live and work together in Madison. He is active in our business also. My roots go back far enough in Madison to have been here for the flamingoes on Bascom Hill and the Statue of Liberty in the lake during my time at UW. Go Badgers!