REGISTER NOW
Join MITA at our 13th Annual Global Economic Forecast Conference to look into the future of the global economy.
As a new year dawns, leaving behind one of the most tumultuous in history, business leaders around the globe will be looking for guidance on what to expect from 2022 and beyond. Is your boardroom positioned for the future? Are you ready for the "new normal" of international business influenced by the pandemic?
MITA's annual Economic Forecast Summit will provide a glimpse into what may lie ahead for the US and the global economy.
At this MITA flagship event, two renowned economists will provide insights into the US and global economy.
SPEAKERS: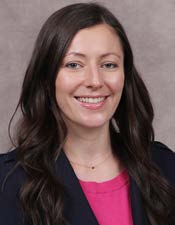 Marci McGregor, Senior Investment Strategist & Managing Director, Bank of America
Marci McGregor is a Managing Director and Senior Investment Strategist supporting Merrill and Bank of America Private Bank for the Chief Investment Office (CIO) within Bank of America Corporation. In this role, Marci provides macro-economic and market insights, as well as investment guidance and portfolio positioning across the wealth management businesses. Marci is a member of the GWIM Investment Strategy Committee (GWIM ISC) and is a regular contributor to CIO thought leadership content. She has appeared on Bloomberg television and radio as well as CNBC, Yahoo Finance and thestreet.com.
Previously, Marci led the team of regional investment strategists for the Portfolio Solutions Desk at Merrill, and was responsible for communicating the economic and market outlook to Merrill advisors and clients. Marci also managed the execution of a regional coverage model that connected advisors withBofAGlobal Research and Merrill investment thought leadership. In this role, Marci managed a suite of publications for advisors that focused on market commentary and investment insights.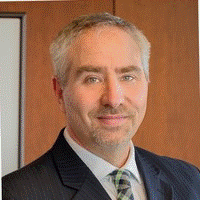 Ron Feldman, Chief Operating Officer at Federal Reserve Bank of Minneapolis
Ron Feldman, Chief Operating Officer at Federal Reserve Bank of Minneapolis, is first vice president and chief operating officer at the Federal Reserve Bank of Minneapolis, where he leads Bank operations, including finance and budgeting, strategic planning, workforce and talent development, and performance against strategic objectives. Feldman is also a primary adviser on monetary policy, playing a leadership role in preparing for Federal Open Market Committee meetings and in the development and communication of positions on monetary policy.
An expert on financial institutions and related government policies, Feldman has authored more than 50 articles on topics related to banking, finance, and monetary policy. He is one of the foremost authorities on the too-big-to-fail problem, co-authoring Too Big to Fail: The Hazards of Bank Bailouts, published by the Brookings Institution (2004). Since joining the Bank in 1995, Feldman has served as a senior officer for Supervision, Regulation, and Credit and has run the Financial Services Support Office, which assists in the oversight of the Federal Reserve's financial services.
AGENDA:
12:30 PM – 1:00 PM Welcome and Opening Remarks
1:00 PM – 2:00 PM Speaker Remarks
2:00 PM – 2:30 PM Q & A Session and Closing Remarks
Cost of Admission: FREE for MITA Members; $45 for Non-Members (registration is required for all participants).
Note: As a member, please insure your membership is up to date and please use the e-mail associated with your MITA membership when registering for this event.
The Key-program Sponsor for the January 11 event is Bank of America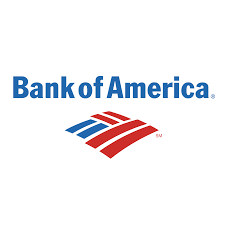 REGISTER NOW
---
MITA's events are Co-sponsored by M.E. Dey Import-Export, Trek Bicycle and The Geo Group.