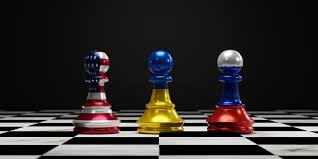 Event date: October 20, 2022
This is an In-person BREAKFAST event that starts at 7:30 am and runs until 9:00 am.
REGISTER NOW
Location for In-person breakfast event: WEDC, 201 W Washington Ave, Madison, WI 53703
In response to Russia's war in Ukraine, the United States has brought the full complement of US foreign policy tools to bear, short of direct military engagement. Using diplomacy and engagement with both friends and foes, its economic might and influence, and a wide array of financial and military assistance, the United States has been a major factor in Ukraine's success thus far. Why is Ukraine's fate so important to US interests, and how effective have these different foreign policy tools been?
Join us for a discussion with former US diplomat and senior fellow at the Chicago Council on Global Affairs to learn more about America's engagement on Ukraine.
Speaker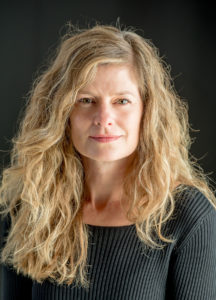 Elizabeth Shackelford is a senior fellow in U.S. foreign policy with the Chicago Council on Global Affairs. She was a career diplomat with the US Department of State until December 2017, when she resigned in protest of the Trump administration. Her resignation letter was the first to draw widespread attention to the declining state of diplomacy under Donald Trump.
As a Foreign Service Officer, Shackelford served in Somalia, Kenya, South Sudan, Poland, and Washington, D.C. For her work in South Sudan during the outbreak of civil war in 2013, she received the Barbara Watson Award for Consular Excellence, the Department's highest honor for consular work.
Shackelford is the author of The Dissent Channel: American Diplomacy in a Dishonest Age, winner of the 2020 Douglas Dillon Book Award.
Shackelford's op-eds and commentary have been published in numerous outlets including the Chicago Tribune, Los Angeles Times, and Slate. Shackelford has a BA from Duke University and a JD from the University of Pittsburgh.
AGENDA:
7:30 AM – 7:55 AM Registration and Networking
7:55 AM – 8:00 AM Welcome and Opening Remarks
8:05 AM – 8:55 AM Speaker Remarks
8:55 AM – 9:00 AM Q & A Session and Closing Remarks
Cost of Admission: In-person attendees: FREE for MITA members and $20 for Non-Members.
Note: As a member, please insure your membership is up to date and please use the e-mail associated with your MITA membership when registering for this event.
REGISTER NOW
The Key-program Sponsor for the October 20 event is WEDC.


MITA's events are Co-sponsored by M.E. Dey Import-Export, Trek Bicycle, FTI Consulting and Star7.