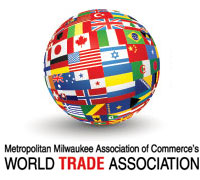 MITA is co-sponsoring the upcoming MMAC World Trade Association's Global Business Insights Virtual Series Events every Wednesday from September 23 to November 4, 2020 from 11:30 AM – 1PM.
These seven critical topics will help businesses and practitioners at all levels of your company navigate current challenges and succeed in these uncertain times.
MITA Members can register at the same price as WTA Members.
Click on each event title for details or to register.
Wednesday, September 23, 2020
Navigating Export Compliance in the New Normal
Wednesday, September 30, 2020
Import Compliance – Overcoming Obstacles
Wednesday, October 7, 2020
Global Logistics
Wednesday, October 14, 2020
A Manufacturer's Perspective – Strategic Global Sourcing
Wednesday, October 21, 2020
Financing in a Crisis
Wednesday, October 28, 2020
Meet Your International Trade Representatives
Wednesday, November 4, 2020
Now What? Stories from the Manufacturing Trenches
For more information and to Register go to: https://www.mmac.org/global-business-insights-series.html
Full Series Prices
(includes all seven sessions):
WTA/MMAC Members: $100
Non-Members: $250
Individual Session Prices:
Members: $25 per session
Non-Members: $40 per session
For more information and to Register for all or individual events go to: https://www.mmac.org/global-business-insights-series.html