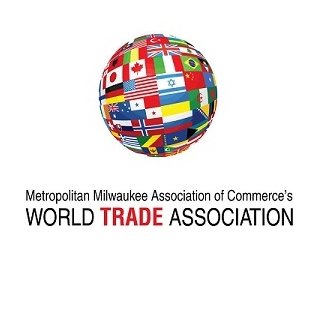 REGISTER NOW
MITA is a proud sponsor of the MMAC's WTA 6-week Seminar Series: 2022 Global Business Insights!
These in-depth virtual series focuses on international business challenges & opportunities
September 21 – October 26, 2022
For more than 50 years, MMAC's World Trade Association (WTA) has brought together the top minds in international business to learn from subject matter experts, global business leaders and each other. For the second year in a row, WTA is converting their in-person conference to a virtual series every Wednesday in the fall. These critical topics will help businesses and practitioners at all levels of your company navigate current challenges and succeed in these uncertain times.
2022 topics will include:
Wednesday, September 21,2022
Global Compliance – Navigating the Waters and Staying Onboard with Regulations
Wednesday, September 28, 2022
Finance & Global Business
Wednesday, October 5, 2022
Global Logistics – Where Are We Going From Here?
Wednesday, October 12, 2022
China – Risks, Rewards and Navigating the Differences
Wednesday, October 19, 2022
Supply Chain & Globalization
Wednesday, October 26, 2022
Manufacturer's Outlook – A Panel Discussion
Governors Export Awards (4-6PM)
Cost of Admission:
Full Series Prices (includes all six sessions):
MITA/WTA/MMAC/Partner Members: FREE
Non-Members/partners:$25 per session
Governors Export Awards and networking reception:
WTA/MMAC/Partner Members: $25
Non-Members/Partners: $40
Note: As a member, please insure your membership is up to date and please use the e-mail associated with your MITA membership when registering for this event.
REGISTER NOW
---