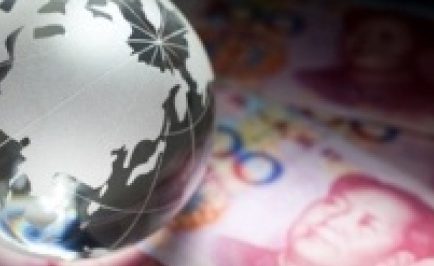 With nearly 400 million people in China under full or partial lockdown, the ripple effects of this disruption will have serious implications for America's supply chain. The lockdowns represent roughly 40% of China's gross domestic product and in effect could prove the most significant logistics disruption since the start of the pandemic.
While ports like the Port of Shanghai remain open, cargo has been stacking up due to a shortage in trucks and complicated permitting. Since April 6, container volumes out of China have dropped 31%. The scariest element in all of this is the fact that when China does decide to return to normal, we have no idea how backed up the domestic supply chains will be and how far of an impact this will have globally.
Shanghai and other major Chinese cities have imposed lengthy, stringent lockdowns to try to control Covid outbreaks. Previous interruptions in the supply of goods from Chinese factories to buyers around the world mainly involved the temporary closure of shipping ports, including in Shenzhen in southeastern China in May and June last year and then near Shanghai last summer.
"The problem is not ships — it's that there's no cargo coming because there are no trucks," said Jarrod Ward, the chief East Asia business development officer in the Shanghai office of Yusen Logistics, a large Japanese supply chain management company.
The testing of truck drivers has been held up because some cities are doing mass testing of residents. Shanghai tested essentially all 25 million people within its borders in a single day on Monday and detected another 21,000 cases on Thursday.
Now, there is an acute shortage of truck drivers in Shanghai and in nearby cities like Kunshan, a center of electronics production. Many electronics components manufacturers are shutting down in Kunshan.
"The key electronics suppliers to Apple, to Tesla, they're all based there," said Julie Gerdeman, the chief executive of Everstream, a supply chain risk management affiliate of DHL that is based in San Marcos, Calif.
Apple declined to comment, and Tesla had no immediate reply to questions.
Many factories have tried to stay open by having workers stay on site instead of going home. Employees have been sleeping on mats on the floor for as long as four weeks in some cities in northeastern China. Companies have been storing goods in nearby warehouses while waiting for normal truck traffic to resume.
But as lockdowns stretch on in cities like Shanghai, Changchun and Shenyang, factories are starting to run out of materials to assemble. Some are sending their workers home until further notice.
For companies, any additional disruptions to the global supply chain would come at a particularly fraught moment, on top of rising prices for raw materials and shipping, along with extended delivery times and worker shortages.