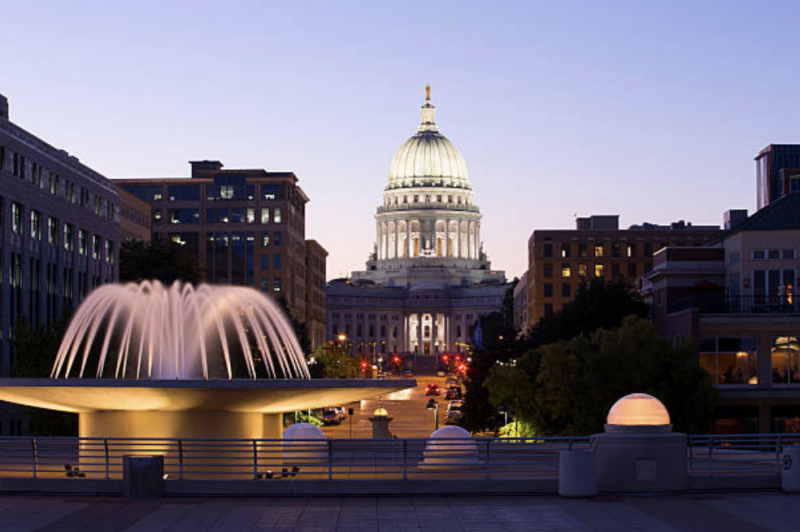 WEDC is an Event (and Annual) Sponsor of MITA, sponsoring the October, 2021 MITA event focused on logistics. MITA interviewed WEDC's Aaron Zitzelberger, to see how they've helped Wisconcin companies adjust to big changes and challenges this year and looking ahead.
MITA: So how's business? What changes and challenges are you and your clients facing?
WEDC: We've been super busy, but not "On the Road" in a global travel sense. Our client companies continue to be both optimistic and strained, trying to deal with international logistics issues, but also all of us adjusting to the COVID-inspired changes of doing business mostly via video-conference, versus in-person travel and meetings in the past.
MITA: Where do you see these challenges the heaviest?
WEDC: Activity has not slowed down per se, it's just different. Global Trade Ventures, for example, usually hosts 6 missions per year – 3 to China, Mexico, and Canada, and 3 to other important or attractive markets for Wisconsin goods and services. These are normally each 7-10 days of international travel and meetings, but they've all been virtual since COVID hit. It's become an interesting and economical way for companies both new to exports and experienced ones to get introduced. It will likely stay a part of our methodology in the years ahead.
MITA: What strategies and tactics did you employ to help clients address changes in 2021? What was left in your control?
WEDC: One example is our connection and assistance to get companies grants via International Access Grants and the SBA's STEP Grants. Instead of using funds for things like attending international trade shows (which have mostly shut down), we help companies to focus this assistance on projects like translation of websites, market assessments, and training like WMEP's ExporTech.
MITA: What lessons did you learn that MITA members might be able to use in their respective businesses?
WEDC: International business, both executing on existing business and new business development has changed very quickly, but companies don't have to simply pull back just because things are different. WEDC has resources to really step up and help companies grow in these different times.
MITA: So, have you been able to combine any fun into your work this summer?
Aaron: Our family was able to get away to the Smoky Mountains for a few days, introducing our young boys to heavy-duty hiking on the Appalachian Trail. It was hot, hard work for young kids, but a great chance for them to see a completely different part of the U.S. up close and personal in the outdoors.
Additional Links, Resources and contacts:
WEDC Contacts:
Foreign Direct Investment Support – Fanfu Li – 608-622-6868
Business Attraction Support – Heather Smith – 608-622-6740
Trade Support – Stanley Pfrang – 608-622-6777
Global Trade & Investment Team Administrative Coordinator – Melissa Finkelstein – 608-210-6856 or melissa.finkelstein@wedc.org