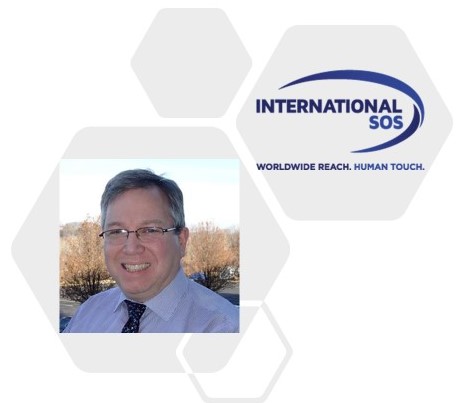 International SOS is in the business of saving lives and protecting global workforces from health and security threats. We deliver customized health and security risk management as well as well-being solutions to fuel growth and productivity around the world.
When the global coronavirus pandemic hit in March 2020, business travel tumbled and organizations rapidly pulled back their people, closed their offices and went virtual. International SOS quickly pivoted to programs that provide the same benefits to travelers but for domestic employees as well.
MITA interviewed Dr. William Hauptman to learn what he and International SOS have done to supporting their clients to normal operations and future travels.
MITA: How are current events affecting your business and international trade?
International SOS:
Right now, our clients remain primarily concerned with the global COVID-19 pandemic. We continue to address their challenges and help them navigate through this uncertain time by keeping them up to date on the latest news, information, and travel restrictions. On top of that, we are supporting their return to normal operations and future travels.
MITA: What have been your biggest challenges over the past year and how are you handling them?
International SOS:
The Covid-19 pandemic has changed the world as we know it, bringing a laser-focus to the fact that employees are an organization's biggest asset. At International SOS we assist our clients in meeting their Duty of Care for their employees and the past year has created some additional challenges in assisting in even routine cases. While many businesses were unprepared for this pandemic, International SOS has vast experience in assisting during pandemics (SARS, Ebola, zika, etc.). Additionally, our medical, security, and global team has always ensured that we have network providers to be able to set up and help our clients during a crisis, even on a massive scale as we have seen over the past year.
For example, prior to COVID-19 most medical evacuations were done to the closest center for medical excellence, while today we typically have to bring a traveler or expatriate assignee back to their home country. That often means a longer flight, more legs, additional crews, paperwork and logistics. Additionally, we need to coordinate isolation chambers, proper PPE, receiving care, and back-up plans that are much more complex than they were in the past.
In the wake of COVID-19 international business travel dropped off; however, we have seen a steady rise in cases over the past 12 months due to increased health and security threats. There is no longer a "routine" business trip and we have seen a 10-fold increase utilization of our services from clients. In 2020 we received over 4 million assistance calls. We assisted with over 73,000 COVID-19 related cases, performed 246 air ambulance movements for COVID-19 patients & 631 for other patients. We operated 32 charter flights with 2,000 passengers.
Our clients came to us with new requests daily and our unique business model allowed us to respond quickly. We augmented our assistance network with 1,108 COVID-19 testing facilities across 135 countries. Through 1,100 health & security consulting engagements we provided bespoke advice on how to address health & security challenges and how to keep clients' workforce productive.
MITA:  What motivated you to become a sponsor of our Sept event?
International SOS:
International SOS has been a constant supporter of education and giving industry leaders the tools they need to do business, especially during challenging times. We enjoy sharing our medical and security expertise with members of groups like Madison Trade Association.
MITA: What is one thing (something) you would like people to know about your company? Or what is something unique that people wouldn't normally know about your company?
International SOS:
International SOS is known for helping clients abroad, but we are also involved in helping numerous clients' domestic employees.
During last year's California wildfires International SOS supported clients by locating food, water and temporary housing for workers and their families who were affected.
Additionally, during the ice storm and power outages in Texas in February International SOS fielded requests for assistance that included receipt, coordination and delivery of food, water, emergency supplies; hotel reservations and ground transportation as well as coordination with clients on the identification and manner of distribution to individuals and locations. International SOS also provided advice on personal resilience measures, including how to stay healthy and safe during prolonged power outages in extreme cold weather, and security guidance on transportation and lodging.
Support of clients included assistance of 467 personnel and 6 animals supported, 12 requests for assistance specific to Texas (ie food, water, supplies) and same day and next-day missions that delivered to central points of distribution and/or individual households as requested.