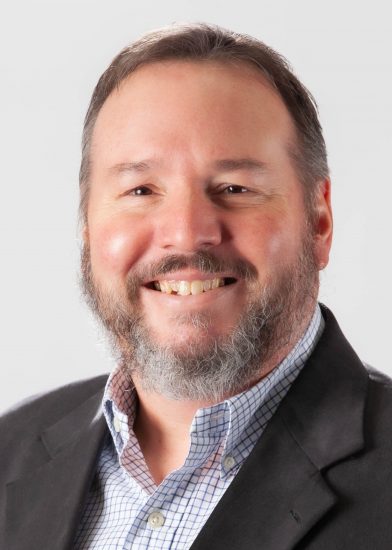 The Wisconsin District Export Council is a 2021 Annual Sponsor of MITA. We interviewed the Council's President, Chad Hoffman, and asked him to share who DEC is and how the synergies between DEC and MITA can be accelerated.
The Wisconsin District Export Council (DEC) contributes and supports MITA and others by educating the "export" community within the U.S. DEC encourages, teaches and supports individual companies in their journey to start or grow exports of their goods or services. Taking advantage of the DEC's FREE resources (yes, FREE!) and DEC's volunteer trade professionals allows many US companies develop export sales that stimulate U.S. economic growth.
MITA: We often ask our sponsors what values and benefits MITA brings to their organizations. With DEC, however, the better question may be, "What benefits does DEC bring to MITA's members?"
DEC: Three numbers come to mind – 665, 27, and 37. Wisconsin District Export Council members bring a total of 665 years of international experience to the group, averaging 26.8 years each, with much of that time in International Sales and Marketing. With nearly every member claiming at least one additional language in addition to English, DEC members also have direct experience in an average of 36.8 countries. The benefit to MITA members having [FREE!] access to this experience is immeasurable.
MITA: How are current events affecting business and international trade?
DEC: "Distraction" more than anything. There are so many issues coming at people both at work and at home that being able to stay focused is a skill in itself.
MITA: What have been your biggest challenges and how are you handling them?
DEC: We continue to repeat the message that trade = opportunity. Sometimes we are cheerleaders, sometimes educators, but always, we help companies fight the fear of the unknown. Even while the number and percentage of companies that export grows, data also shows that companies often export only a few times, stopping after encountering shipment delays, or payment and other unforeseen issues when exporting their goods. Creating an export program will take time and persistence, but the reward can be greater than anyone can predict.
MITA: What motivated DEC to become a sponsor?
DEC: It is core to our members' beliefs that the United States can be competitive in the global marketplace, bringing innovation and quality to people who are seeking high quality goods and services anywhere. DEC's free resources and training are available to anyone, at anytime and at no cost! Each DEC professional has been recognized for their real world expertise in international trade, and their areas of focus can provide an extended list of resources for any exporting company within the United States.
MITA: What are you looking forward to when some semblance of "normal" returns? What's on your bucket list?
DEC: I'd like to walk on the Great Wall of China with my wife, whom I met in Spain during my extensive travel experiences. I'd also highly recommend that your readers consider visiting the Cíes Islands, an archipelago off the western coast of Spain, just north of Portugal. They are known for their fine white sandy beaches and clear waters. Be warned, though – you will find no cars, hotels nor nightlife there, just gorgeous views and total relaxation.