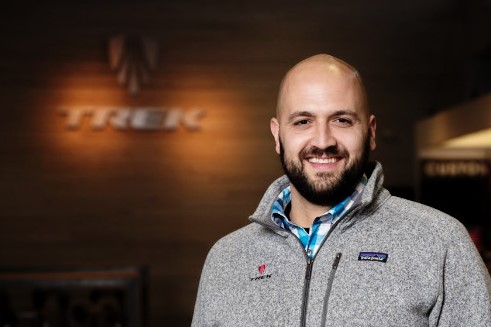 Headquartered locally in Waterloo, Trek Bicycle is the largest U.S. bicycle company. When they started in 1976, there were five employees on the payroll. A lot has changed from that time, and MITA sat down with their International Financial Controller, Eric Rosenow, to see how Trek has been handling the challenges of 2020.
MITA: So how's business, Eric? What changes and challenges are you folks facing?
Eric: Wow, change at hyper-speed. With so much change we are referring to months as years. From the unknowns of a pandemic to a bike boom and subsequent supply chain shortages. It's been an interesting year. The whole supply channel is stretched from manufacturing to logistics and shipping. We've had lots of external disruption going back almost a year when Covid hit Asia, our primary supply base.
MITA: Where do you see these challenges the heaviest?
Eric: The challenges (& opportunities) are global and the world has never been smaller. All markets are dealing with Covid and the impact of people staying home, avoiding public transportation, and vacationing locally. The bicycle business has been a beneficiary of these lifestyle changes, but the supply chain was not able to handle the surge in demand. We are seeing huge demand in virtually every market we serve. The "Bike Boom" is GLOBAL. And so are the opportunities to build a cycling culture. We reacted quickly to put plans in place to ensure our retailers could continue serving our customers while keeping safety of our employees and customers a priority.
To read more of our interview with Eric Rosenow, please see the November MITA Newsletter Member Spotlight.
Believe in bikes – https://www.youtube.com/watch?v=d2sCSt-6_Mo&list=PLUhcZgJCjBcL9dNOUEtqzpY4hb7sCflqy&index=29