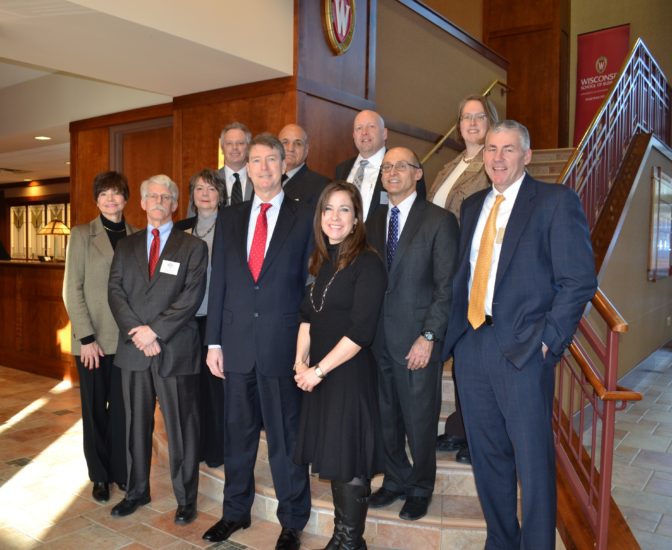 The Board of Directors of the Madison International Trade Association (MITA) appointed a new president this month.
Jay P. Nash, Principal, Nash Global Trade Services (NGTS), will lead the association until the end of 2020. Jay was elected to the MITA Board in 2018 and has since served on the Programming and Marketing Committees, in addition to helping champion MITA's annual trade compliance event. He has worked in the field of international trade compliance for 15 years with experience in over dozens of countries.
Nash replaces Katy Sinnott, Vice President of International Business Development with the Wisconsin Economic Development Corporation (WEDC), who is now part of the team helping the state of Wisconsin move forward in light of COVID-19. Sinnott will continue to serve on the MITA Board in an advisory capacity.
"I am honored to have been appointed by the Board to serve as President; I join the Board and the entire MITA membership in thanking Katy for her leadership not only of MITA but of the Wisconsin business community," Nash said. "Following Katy's good example, my fellow Board Members and I will ensure that MITA is an invaluable resource for its members, the state, and the region as we work together to re-open our economy."
MITA plans to resume its programming with a series of webinars starting in June while continuing to provide information on international trade and platforms to connect with those engaged in it. "Supply chains may shift, and businesses may need to operate in different ways as a result of what we have experienced," said Nash, "but in all cases, international trade will continue to be a critical part of local, national, and global economic growth, and in my view, organizations like MITA are needed more than ever."